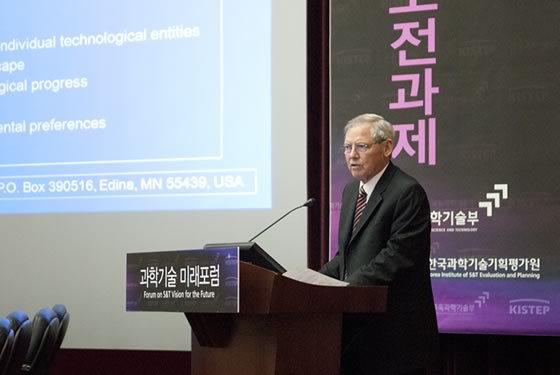 Dr. Rias J. van Wyk, keynote speaker at the Forum on S&T Vision for the future in South Korea.
Dr. Rias van Wyk is the Director of Technoscan® Centre in Minneapolis, USA.
The Center does ground-breaking research on a new structure for technological knowledge, and offers executive education for technology leaders.
Dr. Van Wyk is a former Director of the Master of Science in the Management of Technology Program, University of Minnesota. His academic qualifications include a Master's degree from Harvard focusing on science, technology and public policy. He is the author of Technology: A Unifying Code, and the Editor of Technoscan® Newsbriefs.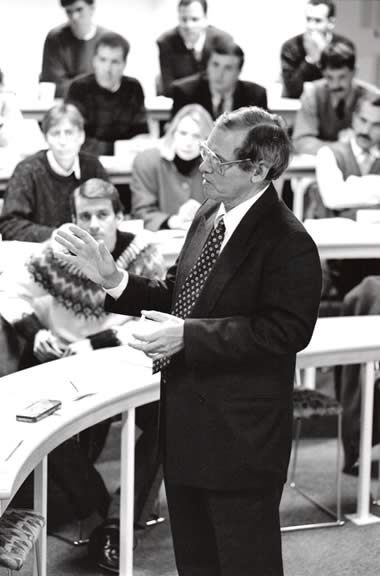 In 2005 he received the Distinguished Achievement Award from the International Association for Management of Technology (IAMOT).
In 2009 he served on the Jury of the Sustainability Innovation Award of the Globe Forum in Sweden.
In 2010 he was a Keynote Speaker at the launch of the Korean technology foresight report: Science and Technology Vision for the Future: Towards the year 2040.
In 2010 - 2012 he served as first President of the Management of Technology Accreditation Board (MOTAB).
In 2011 the University of Minnesota introduced the Rias van Wyk Foresight Award.
In 2012 he was appointed as a Fellow at the Stellenbosch Institute for Advanced Study (STIAS).
For 2012 and 2013 he has been included in the Approved Speakers List of the CFA Institute, an international association of investment professionals
Currently finalizing new book The Fundamentals of Technology. Publication date: late 2016. Participation welcomed. Follow discussions here.